Rallis Olive Oil
Regular price
Sale price
$28.99 CAD
Unit price
per
Sale
Sold out
Certified Organic, Certified Clean, and Certified Raw: Rallis High Polyphenol Extra Virgin Olive Oil Sets New Standards for Purity and Quality
When it comes to exceptional olive oil, purity and quality are non-negotiable. That's why Rallis High Polyphenol Olive Oil proudly carries three esteemed certifications: Certified Organic, Certified Clean, and Certified Raw. Our commitment to meeting these rigorous standards ensures that you can savor every drop of our olive oil with confidence, knowing that it surpasses industry norms and delivers unparalleled excellence.
Certified Organic: Nature's Finest, Preserved
Rallis High Polyphenol Olive Oil is crafted from olives nurtured with meticulous care, using organic farming practices that prioritize the well-being of both the earth and its inhabitants. Our certification ensures that no synthetic pesticides, herbicides, or genetically modified organisms (GMOs) have been used in the cultivation or production of our olives. By choosing Rallis, you embrace the essence of nature's finest, while supporting sustainable and environmentally friendly practices.
Certified Clean: A Guarantee of Purity
At Rallis, purity is paramount. That's why our olive oil undergoes rigorous testing to earn the Certified Clean seal. This certification verifies that our product is free from harmful contaminants, such as heavy metals, pesticides, and chemical residues. With Rallis High Polyphenol Olive Oil, you can have peace of mind, knowing that every bottle is a testament to our unwavering commitment to quality and purity.
Certified Raw: A Nutritional Powerhouse, Untouched by Heat
Unlike many other olive oils on the market, Rallis High Polyphenol Olive Oil proudly carries the Certified Raw distinction. This means that our olives are carefully processed without subjecting them to high heat or any heat-related treatments that could compromise the natural goodness within. By maintaining low temperatures throughout the extraction process, we preserve the nutritional integrity of our olive oil, ensuring that it retains its full spectrum of health benefits and extraordinary flavor.
Elevate Your Culinary Experience with Rallis High Polyphenol Olive Oil
Indulge in the pinnacle of purity and quality with Rallis High Polyphenol Olive Oil. Our Certified Organic, Certified Clean, and Certified Raw olive oil invites you on a journey of culinary excellence, where every dish becomes an extraordinary masterpiece. From its impeccable flavor profile to its unrivaled health benefits, Rallis High Polyphenol Olive Oil
Share
Ingredients

100% Pure Extra Virgin Ice Pressed® Olive Oil
Harvest Info

Country of Origin: Greece

Olive Variety: Koroneiki
Harvest Type: Early,

Harvest Method: Hand-picked

Best Before: January 2025

Pressed:Ice pressed ® within hours of picking 
Organic, RAW, Ice pressed ® Extra Virgin
Unblended, unfiltered
Small batch processing to maintain quality & freshness
Storage

Store in a cool dark place. Refrigeration not required.
View full details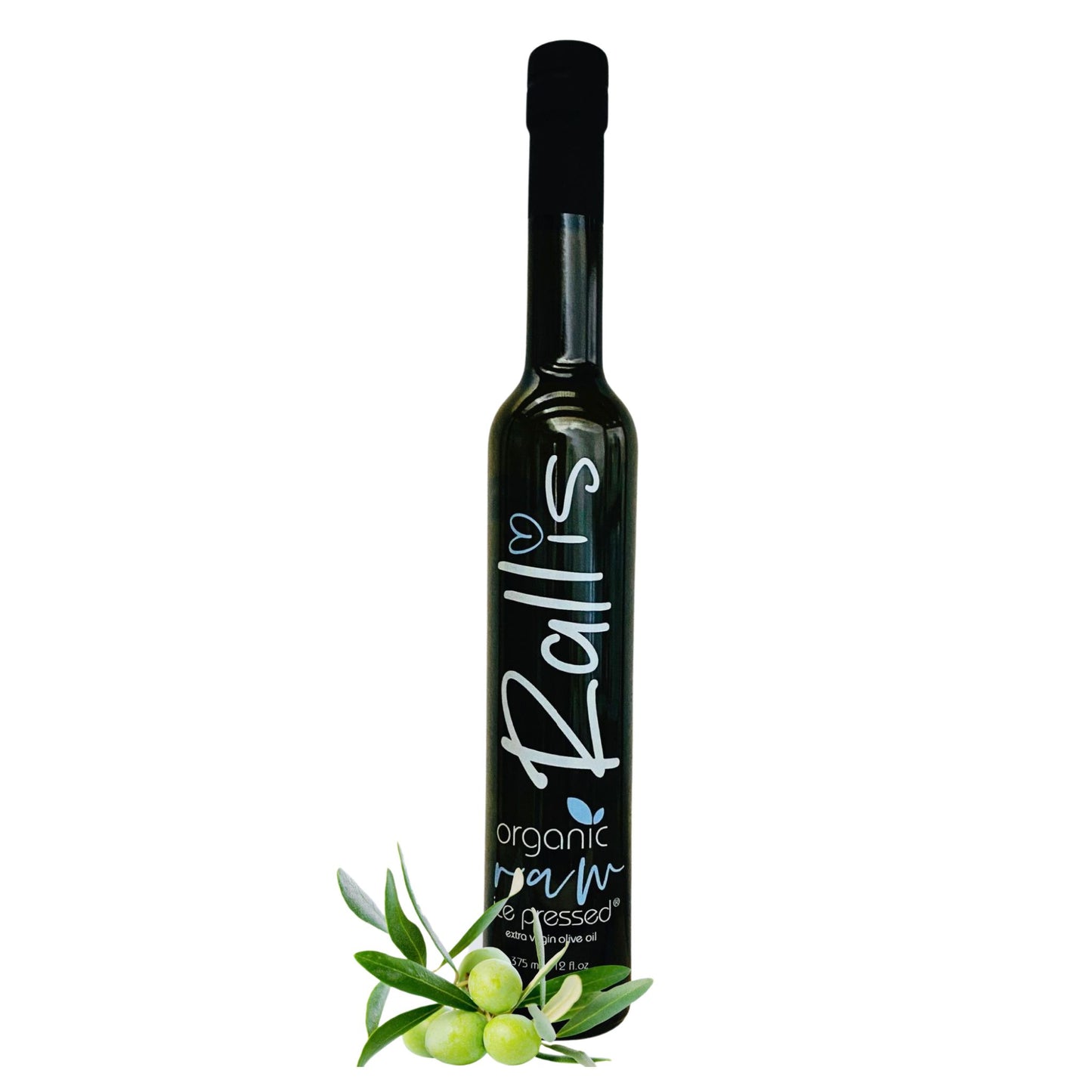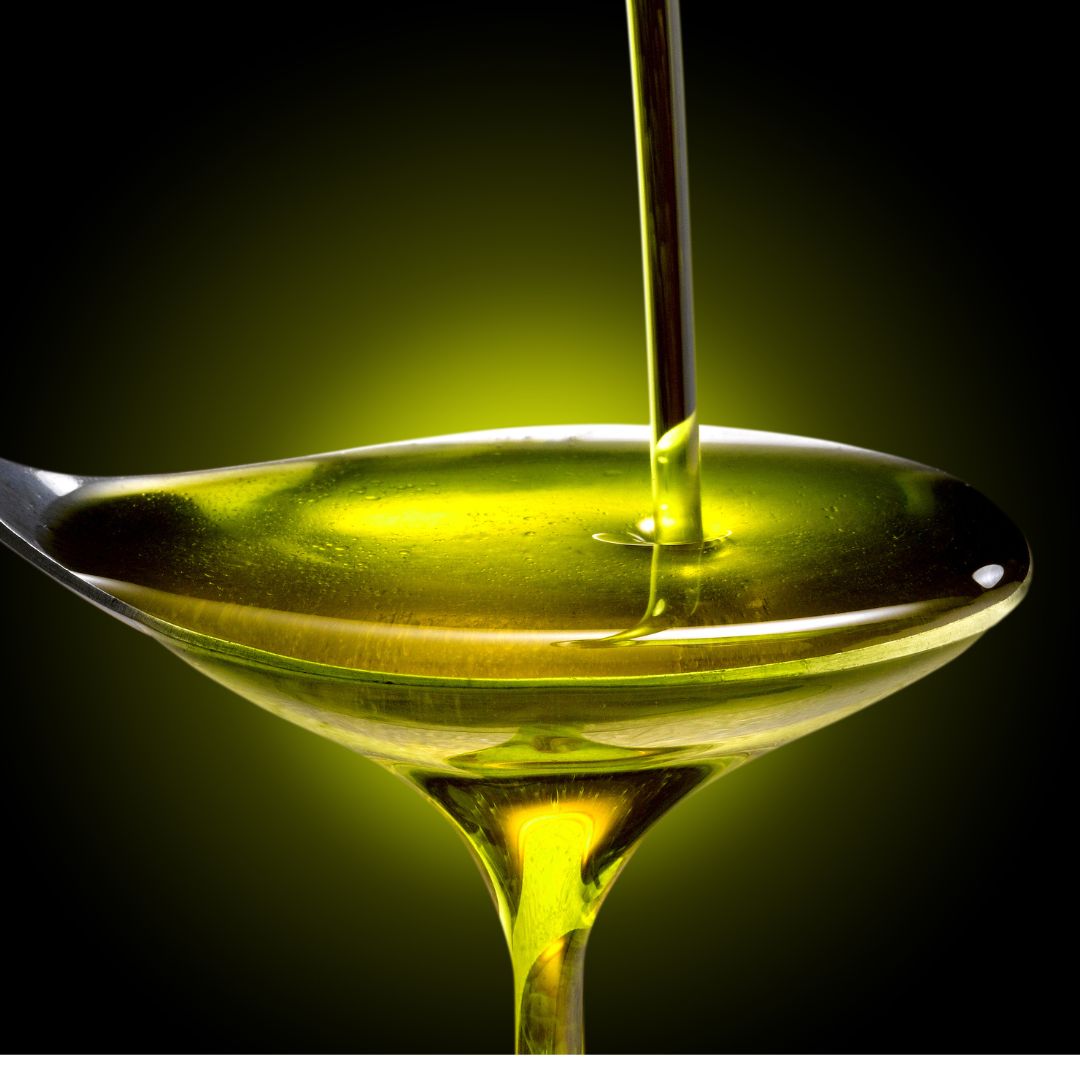 The Health Benefits of Rallis
Studies have shown that regularily consuming a high polyphenol olive oil can have a positive impact on cardiac health, arthritis, diabetes, skin health & improves immunity.